Savaterra's remediation plant cleans polluted soil in Guangzhou, China
Savaterra Oy, an environmental technology company from Rovaniemi, Finland, develops equipment for purification and remediation of polluted soils and improving soil from warewater sludge. In 2016, Savaterra developed a new remediation plant for the Chinese market. They were looking for an all-around process electricity and automation partner to carry out the electrification and automation of the plant, from preliminary planning to commissioning.
The ASES engineers were chosen from multiple alternatives based on their references and quotation that was perfect for the project. It was important to Savaterra to find a partner that had the expertise to take care of the entity of electrical work and automation in the development of the plant from start to finish, because they didn't have this expertise inhouse. The process electrification and automation part of the development project included planning, tendering and procurement of electrical and automation accessories and motors, installation and commissioning. Decisions about the procurements were made in cooperation between ASES and Savaterra. ASES also subcontracted the installation work that took place in Rovaniemi, and took the responsibility of project management of the electrical work.
ASES feels like a perfect size R&D partner for Savaterra. Jouko Sarivaara, Site Engineer from Savaterra, compares ASES with their competition; "Their flexibility and reactivity is a big advantage."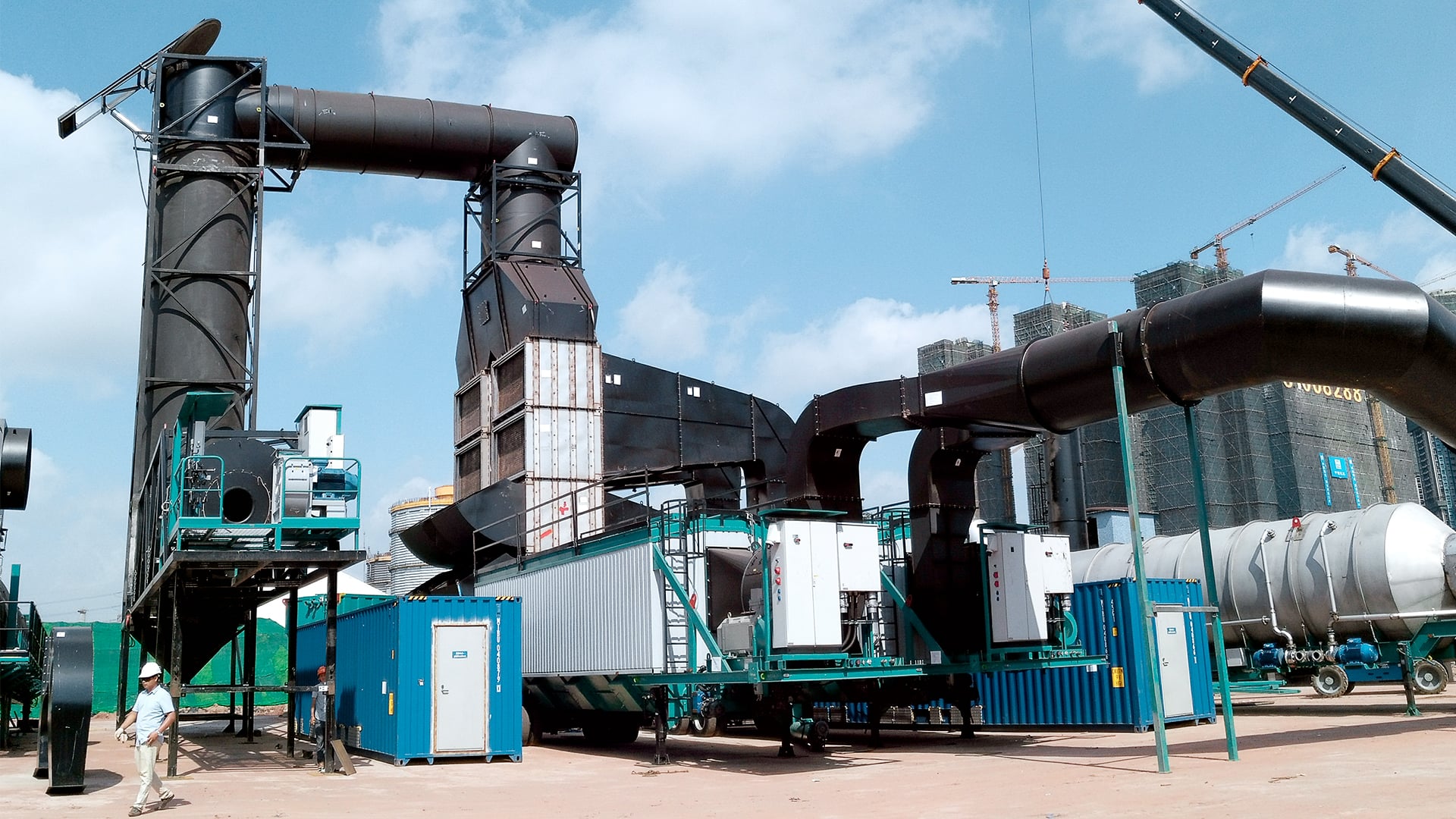 Commissioning phase in Guanzhou
The plant was built in Finland to a nearly finished stage, after which it was transferred by sea freight to China in spring 2016, and situated at client's worksite in the center of Guangzhou city. The first project for the plant was remediation of old steel factory subsoils by using thermal desorption method. Staff from both Savaterra and ASES traveled onsite to establish the plant. Two men were onboard from ASES to carry out instrumentation work and commissioning of the whole project. Afterwards relevant support for the plant has been continued by phone.
Currently, the co-developed remediation plant is still in China, and new projects are in negotiations. When it's time to put the plant back to use again, ASES engineers will travel onsite to take care of possible instrumentation changes and commissioning.
In Finland, Savaterra is presently developing a new sludge dewatering plant, and ASES is onboard again as a comprehensive partner in process electricity and automation. Cooperation within the new project has been easy and fluent with a familiar partner. The same people have taken part to this project as the earlier one, both in planning and commissioning phases. This time around also the installation crew is from ASES. New environmental technology is developed as part of a project funded by Tekes, the Finnish Funding Agency for Technology and Innovation.